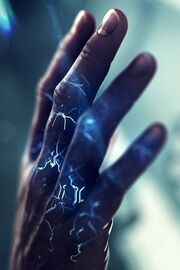 Hello, everyone! This blog is dedicated to auditions for my upcoming series,
The Omniscience
! It is the sequel series to
The Upgrade
, and it is set for a 2016 release!
If you don't know how auditions work, you send in a character, using the application below, and I will feature this character in my fanfiction. It's similar to roleplay, except instead of allowing other users to roleplay, I roleplay all the characters.
Note: I did not come up with this idea.
If you want to know more, please check out the following pages:
1.486: Foreigners of the Fallen
AUDITONS ARE CLOSED!
Application
Full Name:
Age:
DOB (Date of Birth):
Gender:
Family:
Species: (Subhuman or Hybrid Human)
Occupation:
Personality:
Actor/Actress: (If you need help finding an actor/actress, see my user page for actors and actresses I want to use.)
Example:
Full Name: Darren Henry Samuelson
Age: 18
DOB (Date of Birth): February 23, 2097
Gender: Male
Family: Vienna Samuelson (Younger Half-Sister)
Species: Subhuman
Occupation: Member of the Hybrid Human Society
Personality: Darren is confident, street-smart, and energetic. He has sworn loyalty to the Hybrid Human Society, but it might not be entirely certain whether or not he can keep his promises.
Actor/Actress: Chris Wood
Another link to the auditions can be found on Wattpad. If you have any more questions, please leave them below! :)
Community content is available under
CC-BY-SA
unless otherwise noted.